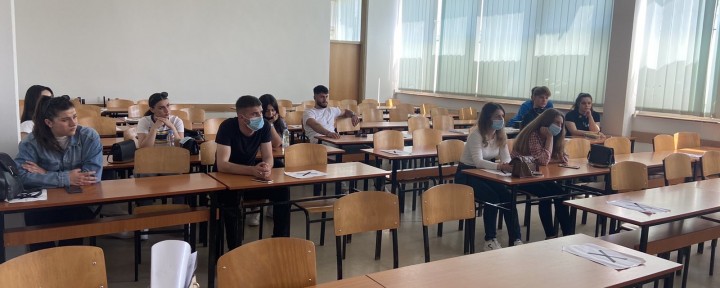 Nursing students of the Faculty of Medicine hold an information meeting with Comsense Kosovo
"Fehmi Agani" University in Gjakova through the Office for Career Development, in the framework of the cooperation agreement with Comsense Kosova, on Tuesday held an informative meeting with nursing students at the Faculty of Medicine.
The purpose of the meeting was to inform UFAGJ students about the services offered by Comsense Kosovo. Comsense Kosovo Coordinator for Kosovo, Mrs. Albulena Shala Çela informed the students about the services, such as; providing opportunities for practical work, student employment, research work, enabling the exam in the language assessment center, the process of recognizing documents, the visa process, ensuring cooperation with German universities, seasonal work, etc.
Comsense is a German company based in Eschborn, Hamburg and Kosovo, which aims to recruit medical staff and provide assistance to those interested in the field of medicine.